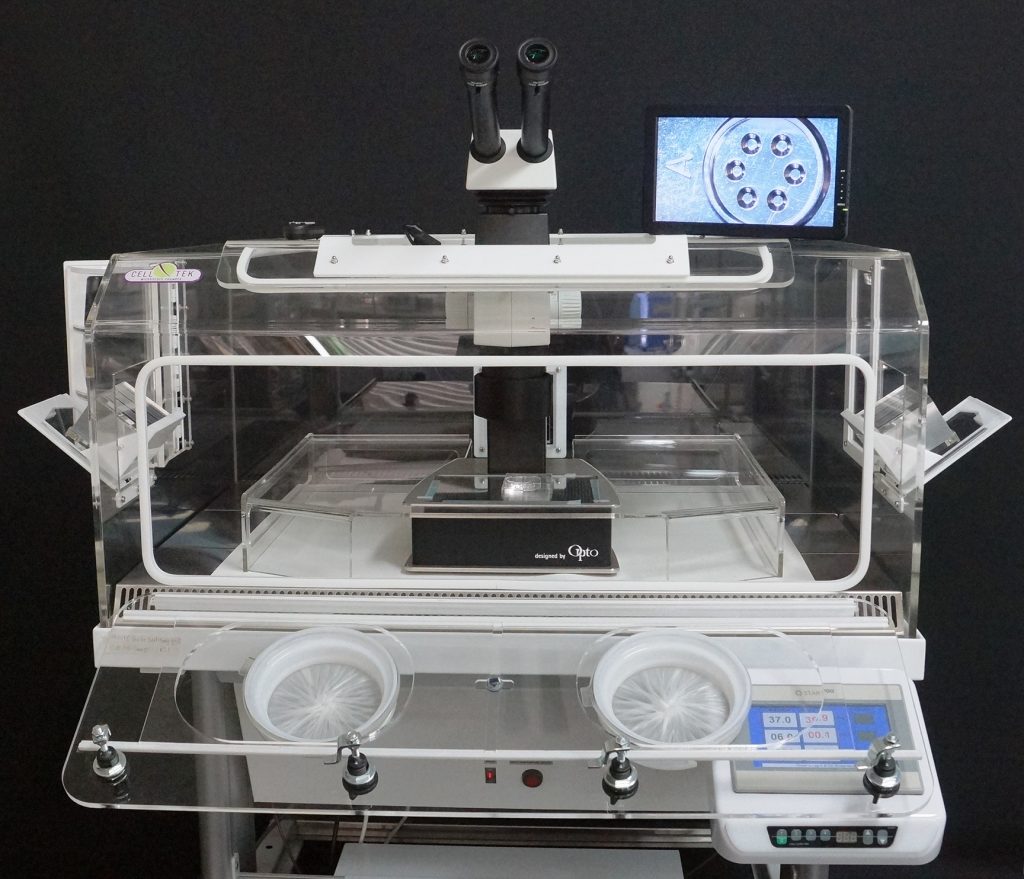 The New Cell-Tek 3000 is supplied on a height adjustable mobile trolley with lift lock feet. Motorised continual height adjustment of 20 CM and selectable 4 programmable heights to suit varied users.
Chamber air purity is provided by circulated filtered airflow passing through large HEPA and carbon filters.
An optional VOC removal module is available.
A heated water reservoir and humidity sensor is optional and enables chamber humidity to be set from ambient to 70% RH.
A large comfortable canopy with 4 side openings that accommodate various optional accessories.
Horizontal sliding arm ports for easy access to all internal components. Hinged front door.
Included is a Leica research grade stereo microscope mounted on our newly designed LED illumination base. Compact in design with motorised tilting mirror for illumination contrast adjustment to compliment the magnification range 12X to 96X with a comfortable working distance of 90 mm.
Further ergonomic feature is the tilting binocular head that can be raised to a comfortable position for the various height of laboratory staff.
Our microscope base work area can be equipped with various specimen witnessing systems integrated into our microscope base that allow for greater flexibility and choice.
The Cell-Tek chambers use no heated metal or glass work surfaces. All surfaces, tubes and dishes within the chamber are warmed and controlled to media temperature within a dish located on the microscope work area.
Continual display of Temperature, CO2 and humidity can be seen via the large touch pad display.
Please review our Cell-Tek Options and Accessories section for a wide range of inclusions and useful additions to the range.