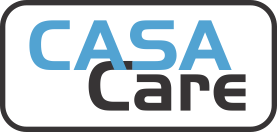 Hamilton Thorne's CASACare™ service plans offer economical and comprehensive coverage against unexpected repair costs and downtime. Three levels of service plans – Basic, Plus and Elite – are available for our IVOS II and CEROS II CASA systems. The three-tiered plans give customers the flexibility to choose the features that best suit their needs.
The Plus and Elite service plans include a yearly on-site Preventive Maintenance (PM) visit to help control costs and maximise performance. By proactively replacing common wear and tear parts and thoroughly checking and cleaning the system, annual PM visits increase both system life and uptime plus reduce out of pocket expense.
Those who select our CASACare Elite service plan benefit from the added security of repair at their facility (if possible). Since the unit does not need to be shipped back to Hamilton Thorne, on-site repair reduces downtime for your laboratory.
All service plans include unlimited remote assistance and may be purchased for multiple year terms for maximum cost-effectiveness.