Fall of IVF media or fluid temperatures in dishes and tubes during transport compromises embryo development.
Our dish and tube warming blocks provide thermal stability to oocytes and embryos for short transport.
After the transport blocks, with covers, have been stored in an incubator at 37.0°C for minimum of 1 hour the blocks will maintain a safe temperature of the media in the dish or container for 6-8 minutes at an ambient temperature of 20°C.
The dish block has edge recess to allow contact with the bottom surface of the dish.
The tube transport block has slots to visualise tube liquid levels
Designed to be safely handled with two hands and easy to clean or sterilise
Cell-Tek tube transport block for 4 X 10ml tubes capped 95X15mm dia.
Cat No.             RD TD MA BLOC4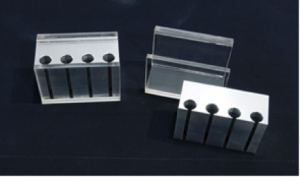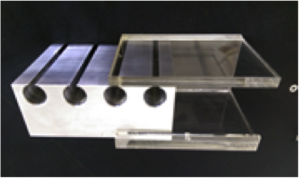 Cell-Tek dish transport block for 1 X 60mm dish and 1 X 4 well culture dish
Cat No.             RD TD MA DISH2