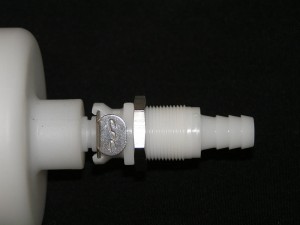 Oosafe filters keep embryos and Oocytes safe in a gassed environment. Since Oocytes and Embryos have no immune system the quality of gases that maintain the media PH is very important.
The Oosafe "In-Line" gas filters are suitable for CO2, N2, O2 and any combination of mixed gas and can be located in the gas line between the gas bottle and CO2 incubators, mini incubators or any system used to supply gas to maintain the PH of media.
Not only do they contain selected Carbon granules for the removal of harmful VOC's (volitile organic compounds) they also have a HEPA filter for the removal of bacteria often contained in gases.
Recommended replacement as outlined below. Trials have shown that with normal gas usage VOC free gas can no longer be guaranteed after this period.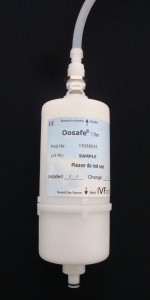 Oosafe carbon and HEPA
Activated Carbon and HEPA filter
VOC free and bacteria free
Replacement every 4-6 months recommended.
Cat. No SP AS-85185
Oosafe ST Filter
Activated Carbon and sterile PTFE membrane with filter media USP & FDA approved
Gamma Sterilised VOC free and bacteria free gas assured.
Replacement every 6-8 months recommended.
Cat No. SP OOST-06
Filter snap on connectors and fittings.